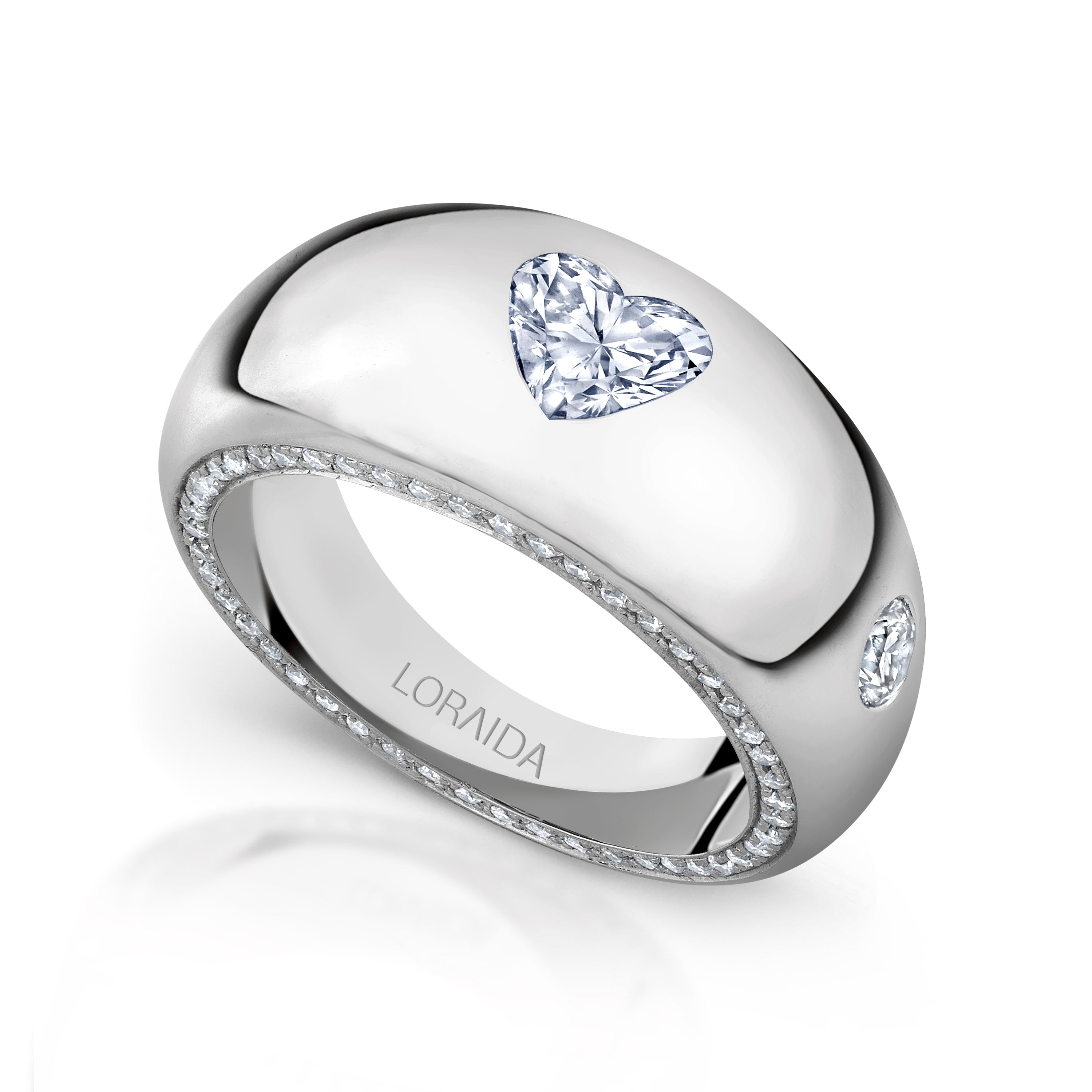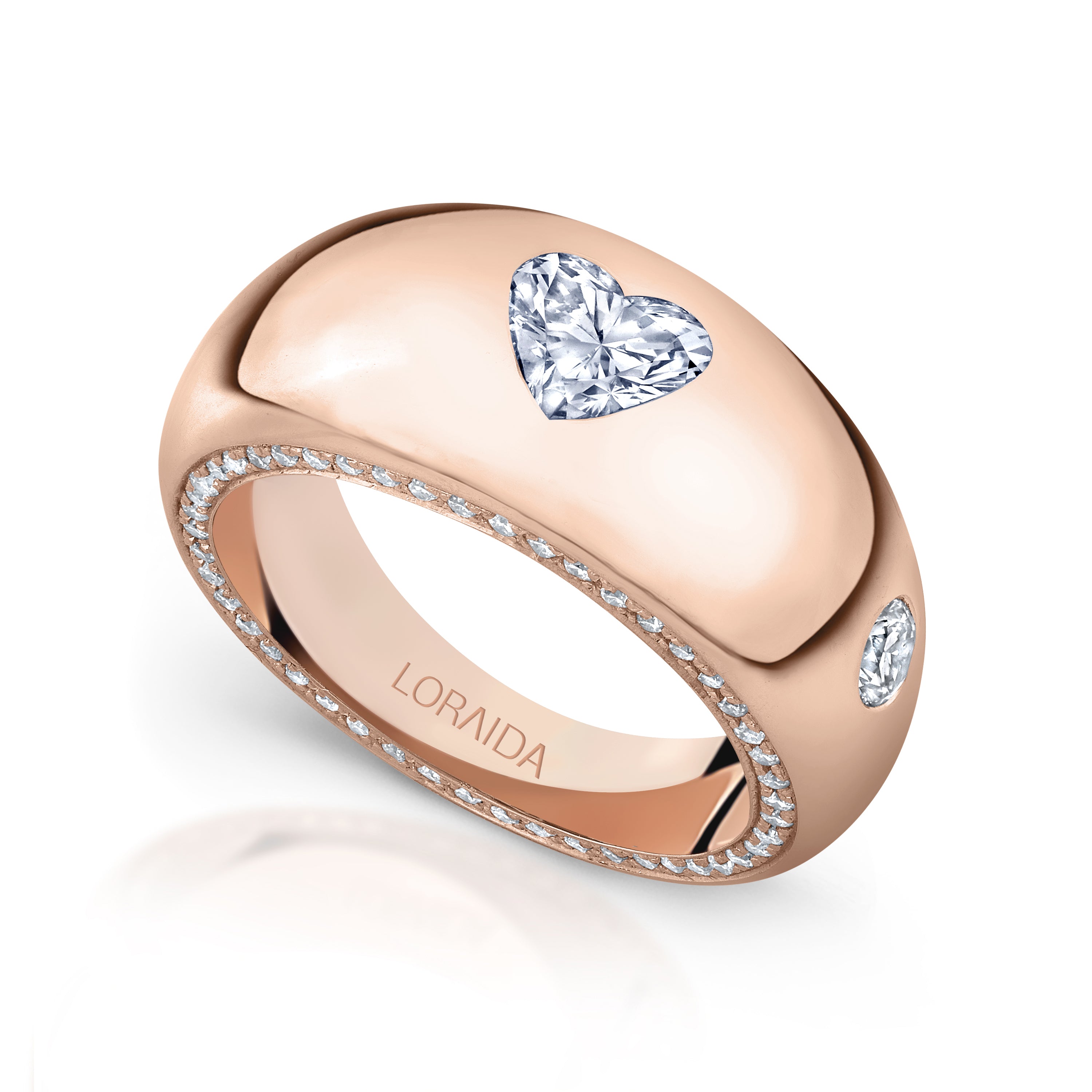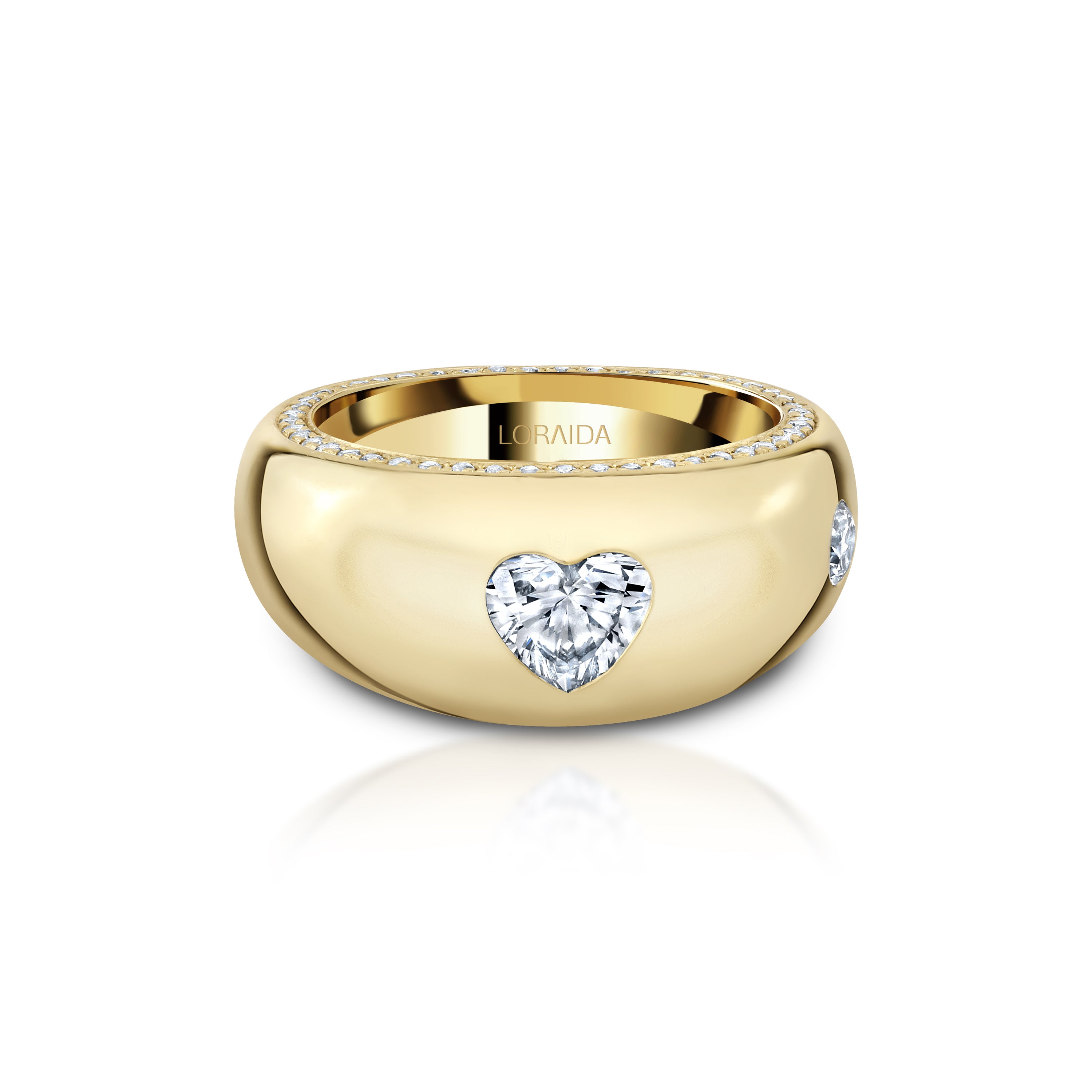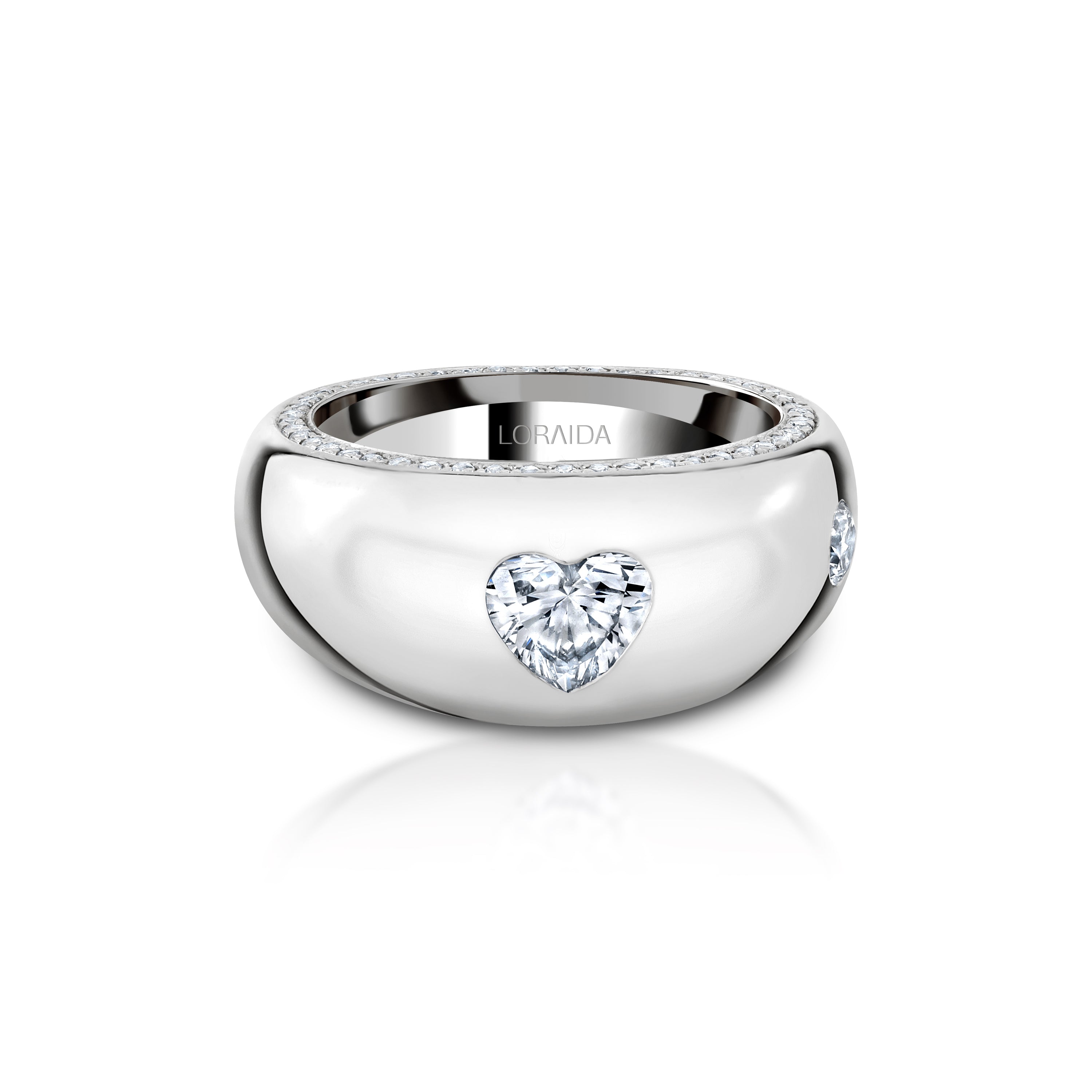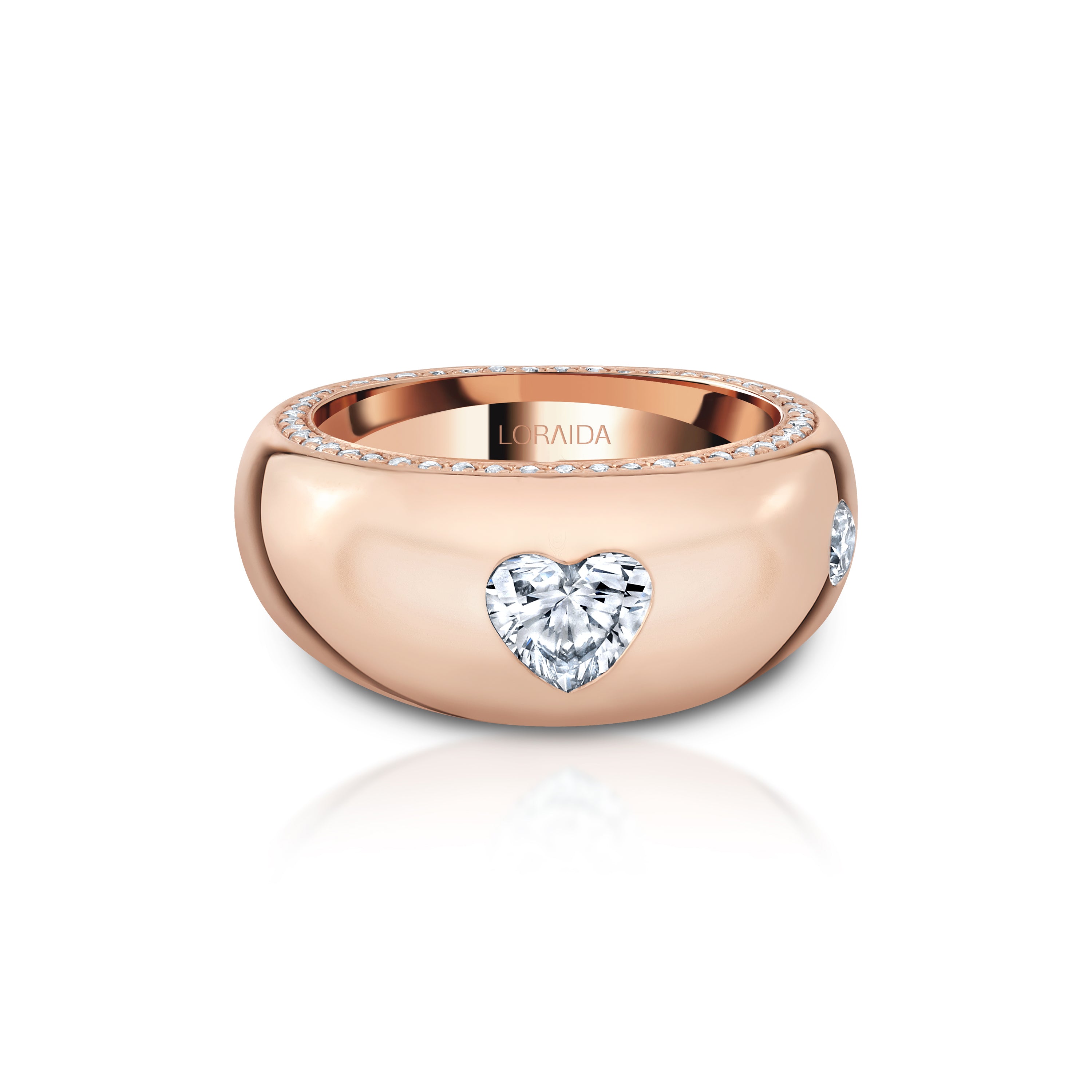 Heart Paved Rim Pinky Ring
Embedded in the core of this pinky ring is a glistening diamond heart that serves as an enticing symbol of self-love. A majestic round diamond and an artistically paved rim surround this symbol of self-love. Crafted in 18k gold (yellow, rose, white) in a circular solid gold band with the diamonds in-set This ring doesn't just sparkle with diamonds; it conveys a message of self-worth, making it the ideal statement piece for those who treasure both style and self-love.
18k Gold
0.30 cts Heart Diamond
Round Rim Pave Diamonds 0.35 cts
Category: Rings
Collection: The Vortex Collection

Please allow 2-4 weeks for production.
Heart Paved Rim Pinky Ring
FAQ
How long will my order take?
All of our pieces take 2-4 weeks to be produced.
Is my order insured in transit?
Yes, it is fully insured and will be added to our shipping cost.
Is custom engraving possible?
Yes, engraving is complimentary and are final sale.
Do you ship internationally?
Yes we do ship internationally. The following countries we ship to are: The United States, The United Kingdom, Italy France, Spain, Switzerland, Canada, Brazil, Dubai United Arab Emirates, Luxembourg, Australia, etc.
Shipping
Fast shipping
Good things take time. Great things take a little longer.

Your Loraida jewelry is custom made in the USA. Custom pieces like ours can take 2-4 weeks days to produce. Once produced we choose the fastest, safest shipping methods available.
Order tracking
Know where your jewelery is at all times.

At any point in the production process you can reach out to us via email to get an instant update on your order. We track every piece from sourcing to production and eventually delivery.
Get in touch
We are available 24/7.

If you have any questions at all concerning an order you have placed or are going to place, reach out to us by email or one of our socials and we'll respond as quickly as possible. Transparency and communication are the keys to your journey.
About us
Family owned and operated through 3 generations.
Loraida, at its heart, is a family business. We are entering our third generation of ownership and operations and cannot wait to see what the future holds. Trust, hard work and an eye for quality have been instilled in every generation of our family.